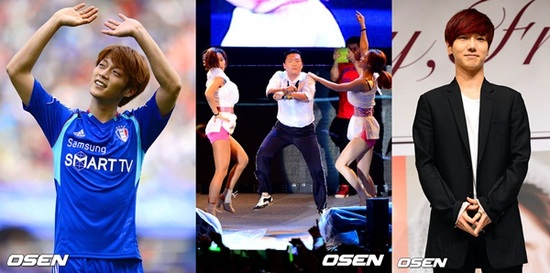 On the coming 8th, Olympic soccer semi finals for Korea versus Brazil will be held during dawn and male idol groups are anticipating this match too.
Especially sports mania-dols which are mostly male idols, are already postponing their schedules for a moment to watch this match. The match will start at 3.45am (KST) and idols have had their practice time and break time allocated already.
Among idol groups, BEAST who are well-known of being a crazy maniac for soccer, will be watching this match in Japan. In order to participate their fan meeting in Tokyo on the 8th, the members have already left Japan on the afternoon of 7th but will gather to watch this soccer match in their hotel. A representative have spoken, "All Beast members are very excited about this Olympics, especially during the broadcast of soccer and shooting competition as they cheer for the players passionately. It is planned that they will be watching the Korea-Brazil match in Japan."
Especially leader Yoon Doojoon who was born a soccer player, really look forward towards this coming match. Currently he's a midfielder of celebrity soccer team, FC Men. It was reported that he supported the national team by watching every soccer matches.
[Omitted Irrelevant Information]
—
Trans: MrsDooB2uty @ loveindacube.wordpress.com
Source: Osen